Exclusive Offers
Vendor:

Regular price

$110.00 USD

Sale price

$56.00 USD

Unit price

per

Vendor:

Regular price

$120.00 USD

Sale price

$56.00 USD

Unit price

per

Vendor:

Regular price

$200.00 USD

Sale price

$79.00 USD

Unit price

per

Vendor:

Regular price

$110.00 USD

Sale price

$56.00 USD

Unit price

per

Vendor:

Regular price

$130.00 USD

Sale price

$69.00 USD

Unit price

per

Vendor:

Regular price

$130.00 USD

Sale price

$65.00 USD

Unit price

per

Vendor:

Regular price

$120.00 USD

Sale price

$57.00 USD

Unit price

per

Vendor:

Regular price

$130.00 USD

Sale price

$56.00 USD

Unit price

per

Vendor:

Regular price

$120.00 USD

Sale price

$61.00 USD

Unit price

per

Vendor:

Regular price

$130.00 USD

Sale price

$61.00 USD

Unit price

per

Vendor:

Regular price

$100.00 USD

Sale price

$52.00 USD

Unit price

per

Vendor:

Regular price

$100.00 USD

Sale price

$52.00 USD

Unit price

per

Vendor:

Regular price

$110.00 USD

Sale price

$56.00 USD

Unit price

per

Vendor:

Regular price

$100.00 USD

Sale price

$52.00 USD

Unit price

per

Vendor:

Regular price

$100.00 USD

Sale price

$52.00 USD

Unit price

per

Vendor:

Regular price

$130.00 USD

Sale price

$56.00 USD

Unit price

per

Vendor:

Regular price

$100.00 USD

Sale price

$52.00 USD

Unit price

per

Vendor:

Regular price

$110.00 USD

Sale price

$56.00 USD

Unit price

per

Vendor:

Regular price

$110.00 USD

Sale price

$56.00 USD

Unit price

per

Vendor:

Regular price

$100.00 USD

Sale price

$52.00 USD

Unit price

per

Vendor:

Regular price

$130.00 USD

Sale price

$62.00 USD

Unit price

per

Vendor:

Regular price

$110.00 USD

Sale price

$56.00 USD

Unit price

per

Vendor:

Regular price

$100.00 USD

Sale price

$52.00 USD

Unit price

per

Vendor:

Regular price

$100.00 USD

Sale price

$52.00 USD

Unit price

per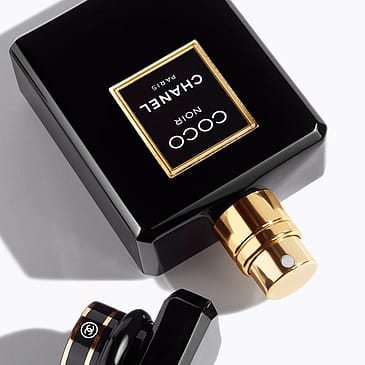 Coco Noir
Coco Noir by Chanel is an enchanting and sophisticated fragrance that captivates the senses with its alluring blend of notes. It exudes an aura of mystery and elegance, weaving together accords of citrus, rose, jasmine, patchouli, and sandalwood.
Shop now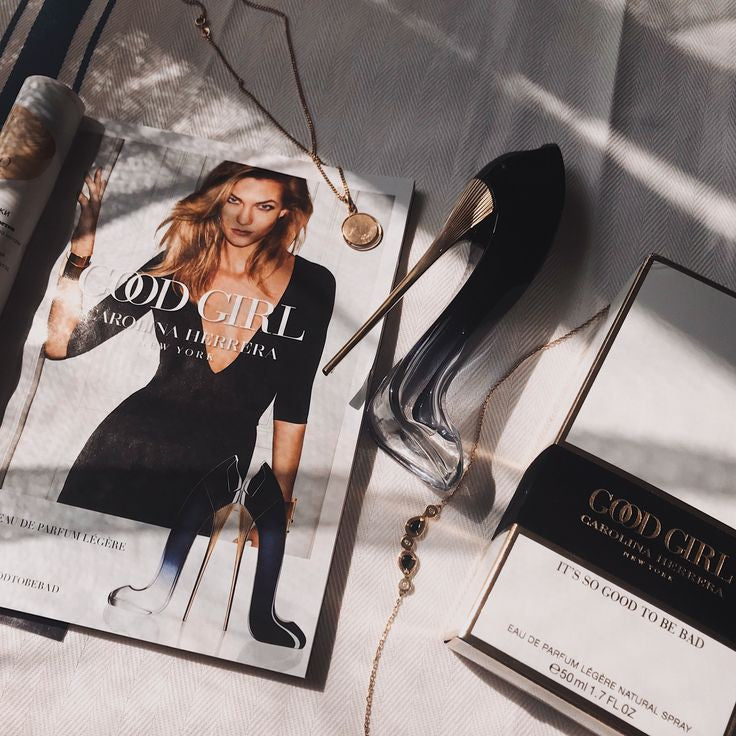 Good Girl
Good Girl By Carolina Herrera is a Chypre Floral fragrance for women. It is created by the perfumers Louise Turner and Pascal Gaurin. The fragrance features notes of jasmine, cocoa, tuberose, tonka bean, and sandalwood. The scent is described as sophisticated, feminine, and passionate.
Shop Now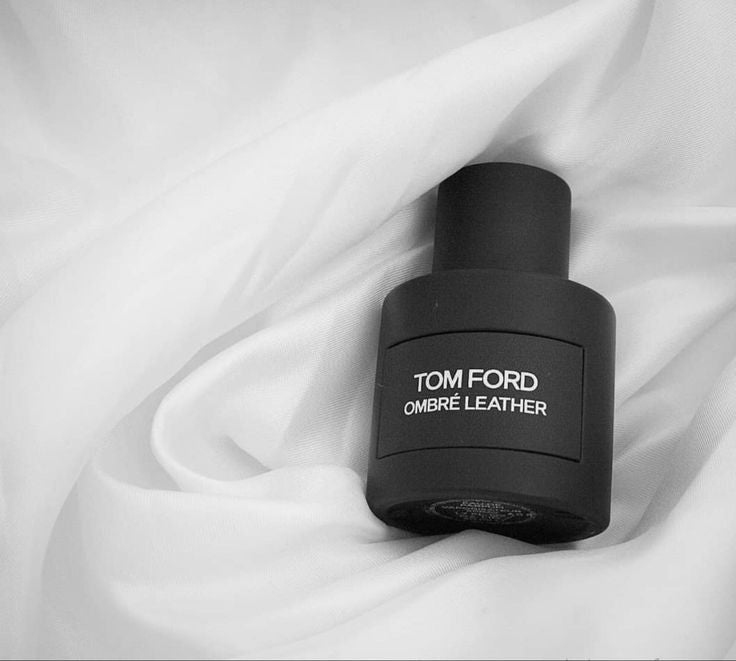 Ombre Leather
Tom Ford Ombre Leather is a luxurious and sensual fragrance that captivates the senses with its rich and alluring blend. It opens with a striking accord of leather, infused with floral and spice notes, creating a warm and inviting atmosphere.
Shop now
Why Shop With Us
Ultimate Satisfaction

Discover the essence of luxury at Shop and Beyond, where indulgence meets innovation. Since 2018, we've pioneered perfumes and cosmetics, curating sophistication and style. Customer satisfaction is our unwavering commitment. Our products transport you to distant lands and redefine beauty routines. Join us on this luxurious journey and experience the extraordinary.

Free Returns

If you're not happy with your purchase, please contact our customer service team directly on WhatsApp. Our dedicated team will be in charge to help you.

Free Swift Delivery

Experience the convenience of free delivery across Lebanon!

Our dedicated team ensures swift handling, delivering your orders in just 4 to 5 working days, right to your doorstep.
Refined Taste
Vendor:

Regular price

$124.00 USD

Regular price

$280.00 USD

Sale price

$124.00 USD

Unit price

per

Vendor:

Regular price

$115.00 USD

Regular price

$260.00 USD

Sale price

$115.00 USD

Unit price

per

Vendor:

Regular price

$112.00 USD

Regular price

$240.00 USD

Sale price

$112.00 USD

Unit price

per

Vendor:

Regular price

$130.00 USD

Sale price

$95.00 USD

Unit price

per

Vendor:

Regular price

$130.00 USD

Sale price

$95.00 USD

Unit price

per

Vendor:

Regular price

$130.00 USD

Sale price

$95.00 USD

Unit price

per

Vendor:

Regular price

$130.00 USD

Sale price

$95.00 USD

Unit price

per

Vendor:

Regular price

$130.00 USD

Sale price

$95.00 USD

Unit price

per

Vendor:

Regular price

$130.00 USD

Sale price

$95.00 USD

Unit price

per

Vendor:

Regular price

$130.00 USD

Sale price

$95.00 USD

Unit price

per

Vendor:

Regular price

$130.00 USD

Sale price

$95.00 USD

Unit price

per

Vendor:

Regular price

$130.00 USD

Sale price

$95.00 USD

Unit price

per

Vendor:

Regular price

$130.00 USD

Sale price

$95.00 USD

Unit price

per

Vendor:

Regular price

$130.00 USD

Sale price

$95.00 USD

Unit price

per

Vendor:

Regular price

$130.00 USD

Sale price

$95.00 USD

Unit price

per

Vendor:

Regular price

$130.00 USD

Sale price

$95.00 USD

Unit price

per

Vendor:

Regular price

$130.00 USD

Sale price

$95.00 USD

Unit price

per

Vendor:

Regular price

$120.00 USD

Sale price

$88.00 USD

Unit price

per

Vendor:

Regular price

$120.00 USD

Sale price

$88.00 USD

Unit price

per

Vendor:

Regular price

$120.00 USD

Sale price

$88.00 USD

Unit price

per

Vendor:

Regular price

$120.00 USD

Sale price

$88.00 USD

Unit price

per

Vendor:

Regular price

$120.00 USD

Sale price

$88.00 USD

Unit price

per

Vendor:

Regular price

$120.00 USD

Sale price

$88.00 USD

Unit price

per

Vendor:

Regular price

$120.00 USD

Sale price

$88.00 USD

Unit price

per